Whether you're lucky enough to have the opportunity to purchase your first car before you pass or you'd prefer to wait until your test is out of the way, the idea of getting your hands on the keys is always super exciting. It is likely to be the biggest milestone in becoming an adult that you've accomplished so far, so it's important that you make the right decision and track down the perfect car for you.
Tips For Buying Your First Car
There are tonnes of different options when it comes to purchasing your first car, which can make the first steps somewhat daunting. You're probably not going to have too much knowledge on the ins and outs of cars, along with the legal documentation required and running costs, which means its always handy to ask a parent, family member or friend who has experience for a little guidance and support.
It can often seem as if there is a never-ending list of things you need to get done before you can get on the roads legally and independently. So, to get you started, we've devised a ten-step guide to buying your first car.
1. Set A Budget
Setting a realistic budget can be a little tricky, but it is ever so important to make sure that you stick by your set figure. It can be so easy to fall into the trap of paying a little more for modern features and flashy modifications, but don't be tempted!
By a realistic budget, we mean do not set yourself a high budget that is beyond your means and will force you to struggle to make the payment. You want to enjoy your first car, not be constantly worrying about all of the money it is going to cost you in the long-run. On the other hand, you also don't want to set a budget too low that will leave you disappointed that you had to say no to your dream car and settle for second best.
When it comes to the budget, of course, the cost of the car itself is most important, but don't forget to take into consideration the fees you'll have to pay to keep the car running. Car insurance, road tax and fuel are all must-haves, so take time include these into your budget.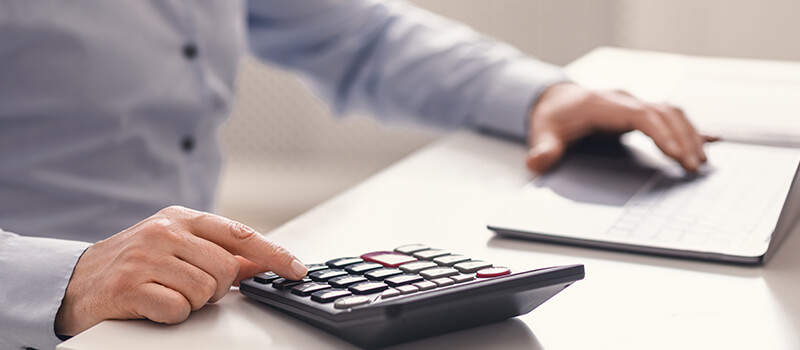 2. New vs Second Hand
The majority of drivers do opt for purchasing a second-hand vehicle rather than brand new for their first car as the likelihood that you'll be able to haggle a lower price is increasingly higher. However, there are advantages and disadvantages to each.
When purchasing a car from new, although it will be more expensive, you can be reassured that you won't have to worry about paying for an MOT for the first three years and you'll be given a full warranty package to cover your back. One of the biggest downsides to a brand new car is the depreciation. As soon as you drive the car out of the dealership, it will immediately drop in value by approximately 11% meaning that by the time it comes to selling, you're probably only going to get around 60% of not less back. Insurance is also a little higher on new cars because of the modern features.
Although there will be tonnes of options for new cars, you're likely to find plenty more when searching for a second-hand car, and they'll all vary in price. You will never be short for choices when purchasing a used car and they will all be considerably cheaper, especially when looking for affordable insurance premiums. It is essential to take into consideration that with age, common car faults begin to occur, so you'll need to be prepared for paying out for repairs when necessary.
3. Lots Of Research
Once you've decided on whether you want to opt for a new or used car, as well as your budget, its time to start researching. You can never have enough research when searching for a vehicle, and it may be worth travelling a little further afield if a deal crops up that is too good to ignore.
Looking online on websites such as AutoTrader is one of the best ways to begin narrowing down the make and model that strikes your interest. You can submit your postcode, the distance you're prepared to travel along with your minimum and maximum price, and you'll be provided with thousands of options to browse through.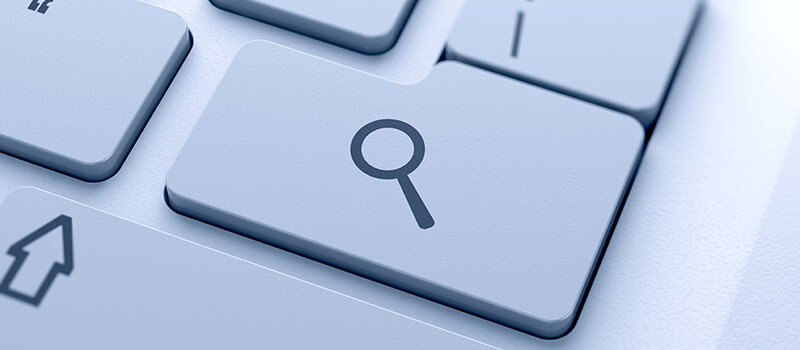 4. Visit Multiple Dealerships
After researching, you should begin to get a good idea on the specific makes and models you'd like to investigate further into. A great piece of advice is, do not limit yourself to viewing cars at just one particular dealership as you would be surprised by the hidden gems that you can find that are not advertised on your website.
Car sales advisors rely on making sales to get their income, so if you show an interest, they will do their very best to find a vehicle to meet your requirements. Before you know it, you will leave the dealership with a list of different potential options you may not have noticed when looking online. If you visit multiple dealerships, then you can then go home and compare prices, features and models to track down the ideal option for you.
If you're stuck for places to start your search, we suggest taking a look at nationwide dealerships such as Perrys and RAC Cars.
5. Compare Insurance Quotes
Similarly to when visiting dealerships, do not just go with the first car insurance quote that you see. Spend time playing around on different comparison sites and testing out ways that you can lower your insurance. Some of the most popular comparison sites include comparethemarket.com and confused.com.
Unfortunately, as a first-time driver, your policy is going to be significantly higher than an experienced driver, and it is unlikely that you will find a quote cheaper than £900. Nevertheless, there are plenty of ways that you can avoid spending a fortune. The main way is to add a second, experienced driver to your policy who has a clean licence and good no claims history. Always ensure that they are not titled as a 'named driver' as this will be you.
For more ways to lower your car insurance, take a look at this handy article.
6. Check Vehicles Condition & History
It is vital to ensure that before you consider purchasing a car, you give it a thorough once over to check the interior and exterior condition. Start by checking the following:
Paintwork – Is the paintwork even? Are there are scratches?
Tyres – Do the tyres meet the legal tyre tread? Is there a spare tyre included?
Rust – Is there any unusual rust under the bonnet? Are there any signs of rust under the footwell mat?
Safety – Are the seatbelts in good condition? Do the locks work correctly?
Not only is it important to check the condition of the vehicle, but also whether the dealership has the correct documentation. If the dealership cannot provide you with all vehicle paperwork, do not trust them or buy a car from them. Also, ask for the vehicle history including all MOT and service feedback. Again, if this cannot be provided, it is a huge no-no!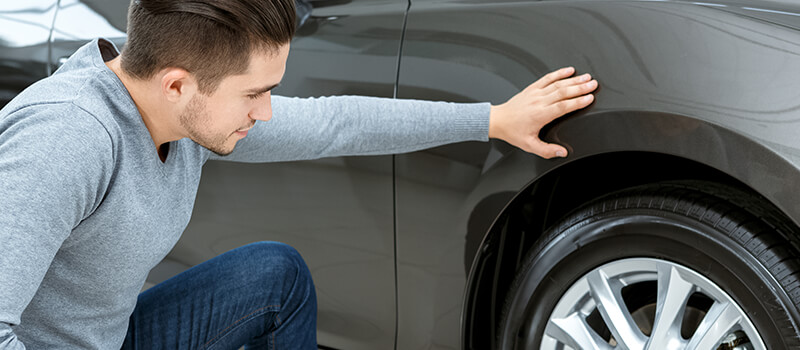 7. Go For A Test Drive
If you're satisfied with all of the above, then schedule some time with the dealership to take the car for a test drive. With a bit of luck, they may just say that you can do it there on the spot.
Taking a test drive is vital because as much as you may love the look of a car, if you don't feel comfortable or confident driving it, then, unfortunately, it's not for you. Take time to experiment with getting the bite point and maintaining clutch control. Ensure that you also test that the brakes are working well, gear changes feel smooth, and there are no steering wheel vibrations; all of which are telltale signs that there might be an issue brewing.
8. Can You Haggle The Price?
During your initial research, you would have noticed a pattern in the cost of a particular make and model. So, if your chosen dealership is asking for a higher price, make sure that they are aware that you can go elsewhere and get the same car for a more affordable price. Ask the dealer whether they can match this price or perhaps even beat it with a lower cost, that way, you're more likely to recommend their business to a friend.
As you would have spent time checking over the condition of the vehicle, you may have picked up a few minor faults such as scratches or a missing spare tyre. If these are problems that you're happy to resolve yourself after purchase, then see whether you can use these to haggle the price down.
Haggling, at first, may seem a little awkward, but dealerships are probably already expecting it – you don't know if you don't try!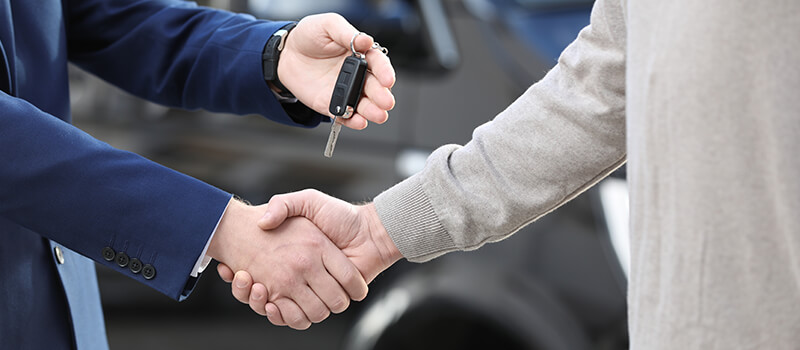 9. Make The Purchase
Now all of the tedious, boring steps are out of the way; it is finally time to officially buy your first car.
It is more than likely, that unless you purchase from a private seller, you will not just be able to drive off into the sunset on the day. You may have to wait up to a few weeks for the car to be ready for pick up. During this time, your vehicle will be cleaned, any additional features will be added, paintwork will be touched up, and if required, it will be transported over to a location nearest to you.
10. Make Legal Arrangements
If you do have to wait a while to pick up your car, this gives you the perfect opportunity to make all of the legal arrangements required such as insurance and road tax. You will need to have both of these sorted before you can legally drive your car home from the dealership, so try to get it out of the way as early as possible.
As you would have already done all of your research into insurance quotes, you'll be able to jump straight in to getting yourself insured and covered for things such as a breakdown. Taxing your vehicle is also super easy and is done within a few clicks on the GOV.UK website.
Find The Perfect First Car
We hope that our guide has helped to make the idea of purchasing your first car a little less worrying and clarified the steps required to make sure you find the perfect vehicle that fits all of your requirements. As we always say to our pupils taking driving lessons in Oxford, do not rush the process. Take your time and do not make a purchase until you are 100% sure that it is the best car for you – it is a big investment!