Failing a driving test can result in a massive knock in confidence. It can often be tricky to pluck up the courage to give it another attempt and understand how to encourage confidence or stay positive. There is no limit to the number of times you can rebook another driving test, which means examiners and test centres know that not everyone can pass immediately. Failing a test is not the end of the world, it just means that a little extra work and practice is required to get to your final goal.
Tips On How To Encourage Confidence
Nearly 900,000 people take their driving test every year in the UK, so it's no surprise that not every single one can finish with a pass. Nerves play a huge part in how your driving test will play out, and the reason for a failure is often merely small mistakes that can be resolved with extra practice.
At the end of a test, when an examiner says the dreaded words of "I'm sorry, but you, unfortunately, have not passed", it can be hard to know where to go from there. Luckily, we have devised a list of some handy tips to help you to follow the correct steps to regain confidence.
Chat To Your Examiners
We know, the last person you probably want to speak to is the awful examiner that failed you, but they are honestly the most useful source of information. They are the only person who knows precisely your areas of weaknesses and the particular skills you need to work on, so stay composed, and ask for advice.
Aim to find out exactly why you picked up too many minors or a major, and what you can do to avoid the same issue happening again. Remember, their job is to take learners on their test, so you're not going to be the worst driver they have ever experienced, and they will have a whole host of advice that has helped previous pupils.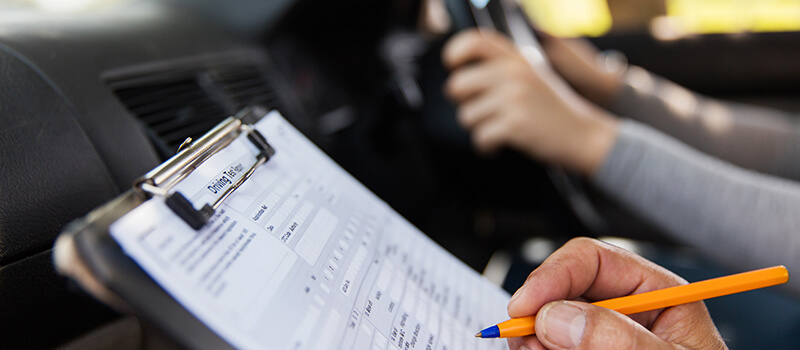 Make A Plan Of Action
Now you know the reason behind your unfortunate fail, you can start to put in place a plan of action for the future. Although driving is probably the last thing you want to do at that moment in time, aim to get the ball rolling as soon as possible and book your next driving lesson for the following week.
The majority of the time, your driving instructor will come along to your test with you and wait in the test centre until you are finished, as you'll probably be using their car. So, on the way home, discuss your instructor's availability and how soon in the future they can give you a lesson slot. Give yourself a few days break to relax, then get straight back into lessons. The longer you leave it, the harder it will be to get back into the swing of things.
Spend some time after your test or at the start of your next lesson making a plan with your instructor. They will be just as eager for you to pass, so will aim to put structured lessons in place, taking into consideration the reasons why you failed and trialling different teaching methods they think will be more successful. Discuss whether they think you may benefit from extra hours each week, particularly if you currently only take one hour a week.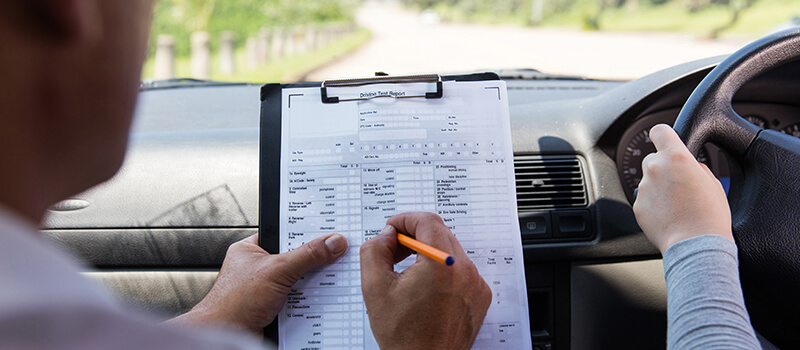 Keep Your Head Up
It is so common for learners who have recently failed to consistently doubt their skills and absolutely dread every driving lesson. As much as it may be hard, stay positive and keep your head up, you are a good driver and will pass eventually. If you ever feel disheartened or as if you just hate driving altogether, tell your instructor, they will try to help you as much as they can and try out different teaching techniques to help you to enjoy driving again.
We spoke to one of our instructors who teaches driving lessons in Oxford regarding rebuilding confidence after failing a test:
"No instructor is going to tell a pupil that they shouldn't feel even a little disheartened about failing a test, we are here to help, and if this means starting from the basics, then that's what we will do. It is all about focusing on what the pupil struggles with and testing out different teaching methods to hit the nail on the head and get them to that second test as soon as possible!"
Don't Be Afraid To Book Another Test
Now we aren't necessarily saying to book another test a few days after your last, its got to be when you feel comfortable and confident, but if your instructor is encouraging you, then don't hold back.
In many cases, the cause of a major is not because a learner is utterly useless at driving, its because a sudden situation arises that they were unsure how to deal with – basically a case of the wrong place at the wrong time. If your instructor believes that you will only need a few hours of additional lessons before rebooking a test, then go for it.
Due to the busy schedule of test centres, you will be fortunate to get a second test within a few weeks of your last. Many learners, particularly during busy periods such as over the Summer, often find themselves having to book their test months in advance. If there are no tests for a while, we suggest to book a slot still and then keep an eye out for cancellations; you can always swap your test for a nearer date if availability arises. The GOV.UK website updates their test booking page frequently with any cancellations, so keep an eye out for new dates.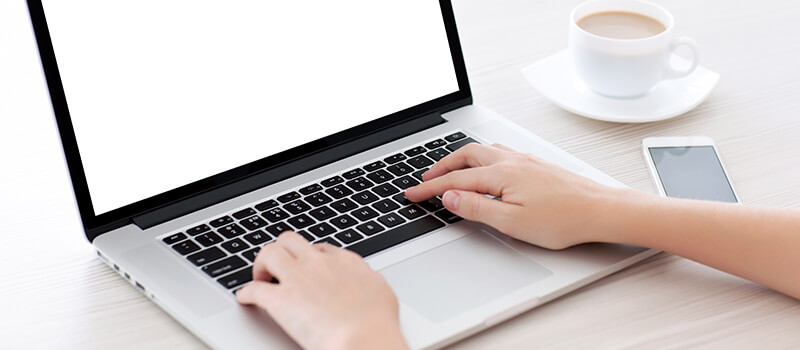 Lastly, Keep Driving!
Last but not least, after failing a test, the best thing you can do is try to drive as much as possible. There is no such thing as too much practice, and you can never perfect your skills too much, plus the more practice you have, the calmer you'll feel when it comes to your next test. Focus on the areas that you struggled with during your test with your instructor, and try to go over basic driving safety skills outside of lesson hours. To drive without an instructor, you must get insured as a provisional licence holder on family members or friends car. This is a relatively easy task, and you should have no problems getting an insurance policy that allows you to do this.