Your practical driving test is usually seen as the most important part of gaining your license; it's what every learner builds up to. However, your theory test can, in fact, be just as tricky to hack. There is a lot that needs to be memorised, and many people struggle to carry out productive theory test practice.
Theory Test Practice To Pass First Time
Each person learns differently, some of are practical people and some of us are theory people. It is very rare to find someone who excels at both practical tests, as well as a pen to paper test if you do you are very lucky! The issue that often arises with your driving theory test is that it is more than likely that all of the road signs, rules and statistics that you need to learn are things that you haven't paid much attention to in the past. This is completely understandable, why would you learn something you don't need to?
If your theory test is approaching or you are simply interested in preparing for when you do start to learn your theory, we have put together some of our most helpful tips to help you to nail your theory and pass the first time!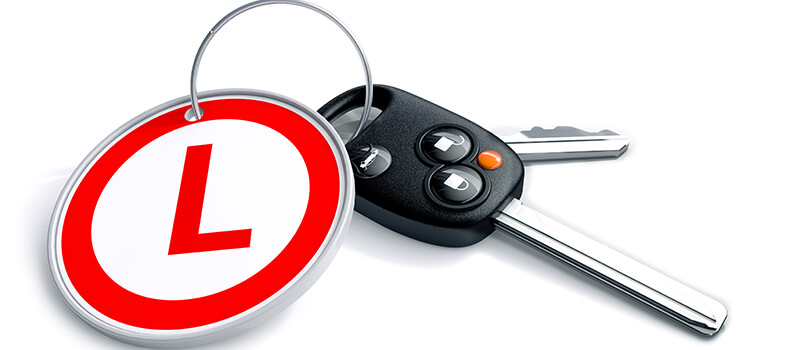 Make A Timetable
We all remember having or still do have a school timetable and school revision timetable. It is an annoying concept of having to do certain things, usually not fun things, at certain times, but the reason why it is used so much is because it really is effective.
Making a revision timetable for your theory test practice is a great way of making sure you retain enough information to pass the test. By a timetable, it doesn't mean that you have to spend hours on end studying each particular section; it can simply be even ten minutes every day or a little longer every other day. The time you set aside to revise should be a time of the day where you are least distracted. This, unfortunately, means no TV, mobile phone or games console in the time you allocate to revise. Work out a timetable that will work best for you, everyone learns differently. If you are one of the lucky people, who can take in a lot of information at once then long revision sessions now and again could be your best solution. Whereas, if you struggle to stay focused and your brain stops taking in information after a certain period, try small revision sessions more frequently.
The same idea would also apply to what time in the day that you plan your revision sessions. If you are a morning person then why not practice while you eat your breakfast? Then again if you prefer working at night, why not try a mock test when you are lying in bed at night?
Make The Most Out Of Every Journey
As well as revision, a brilliant way to practice your theory is to use every driving situation as an opportunity to learn and practice, even if you are a passenger. No matter if you are the driver or the passenger, you are going to see things such as road signs, so try to identify them on your journey, what are their meanings? If you were driving what would you need to do to ensure you are obeying the road signs?
As well as using your own knowledge, make the most out of the driver's knowledge. No matter who you are in the car with whether they are a parent, family member or friend, they will have their own ways that they use to memorise road signs, maybe their way would help you.
Your Driving Instructor
One of the best sources of information is your driving instructor in Oxford. They will most likely have more knowledge than anyone else you drive with; it is their job to know everything about driving and learning to drive. It is more than likely that they would have helped almost all of their past pupils with their theory, which is an advantage to you because they would have picked up several different ways of helping pupils to memorise questions and can share the information with you.
Hazard Perception
Your hazard perception is one of the hardest aspects of your theory test because although you can practice, you cannot anticipate what will arise in your test. When it comes to your multiple choice section, if you have practised you will know every answer, but hazard perception is simply about your reflexes and how quickly you can spot an issue. Along with online hazard perception practices, a useful way of practising that many people oversee is to practice while you are actually in a car. If you see a something that could potentially be a hazard then take note of it, imagine in your mind that you are in front of the computer and imagine when you would click and how many you would do.
Useful Resources
It can sometimes be hard to know what learning resources are the best, so we've devised a list of some helpful tools and websites:
Summary
The most important thing to remember when taking your theory test is to stay calm; you can only do your best and mistakes occur when you panic. Make sure you leave yourself enough time to arrive at the test centre as rushing around raises stress levels. With enough practice and focused revision time, you shouldn't have any issues. Although it can be tempting, try not to cram in a tonne of revision and mock tests just before you go into your test, it will only stress you out more if you get a question wrong. It is recommended to do some practice the night before and if you need to, maybe on before you take your test. Remember although you have you memorise several questions, you will only be asked 50 and you have 57 minutes to complete the test.